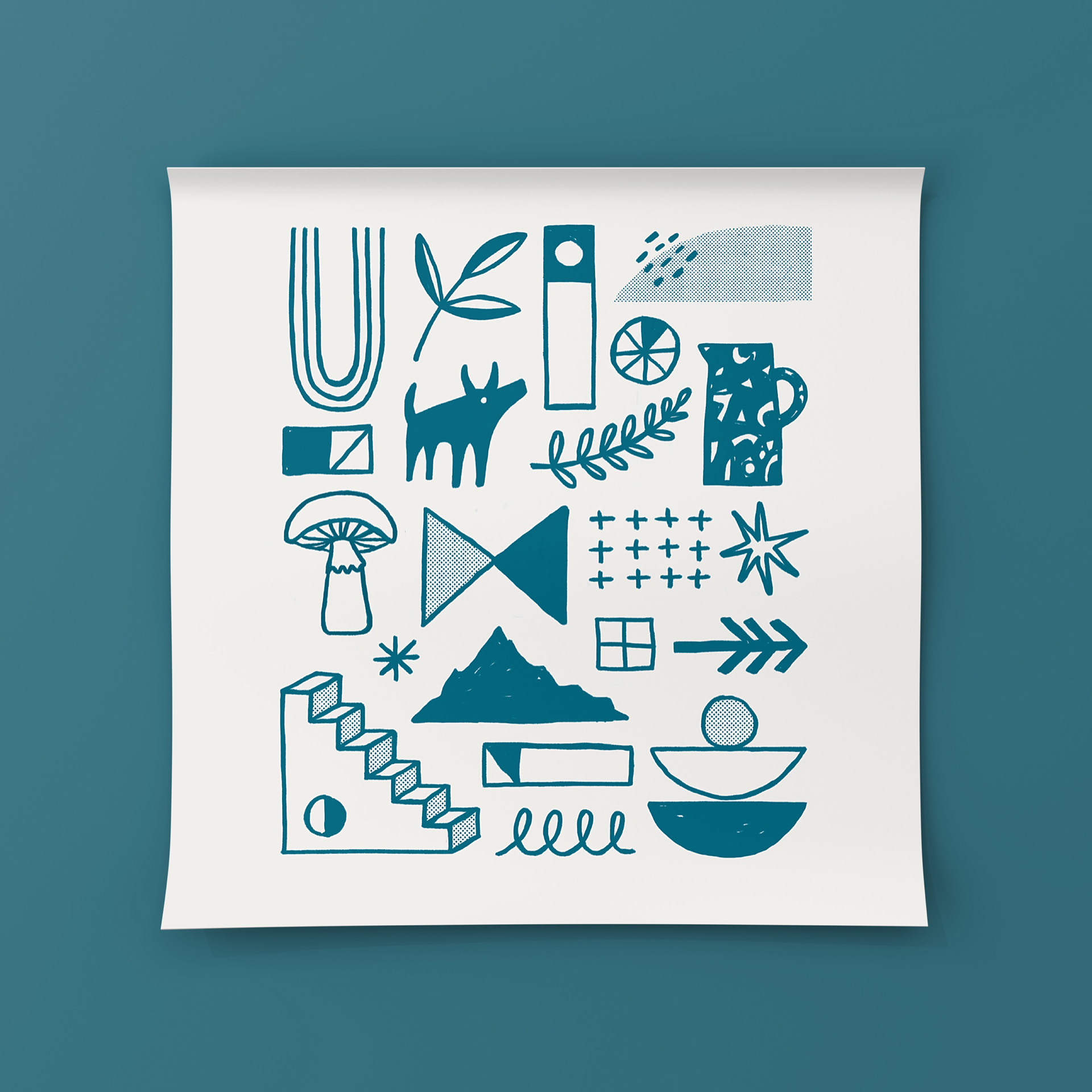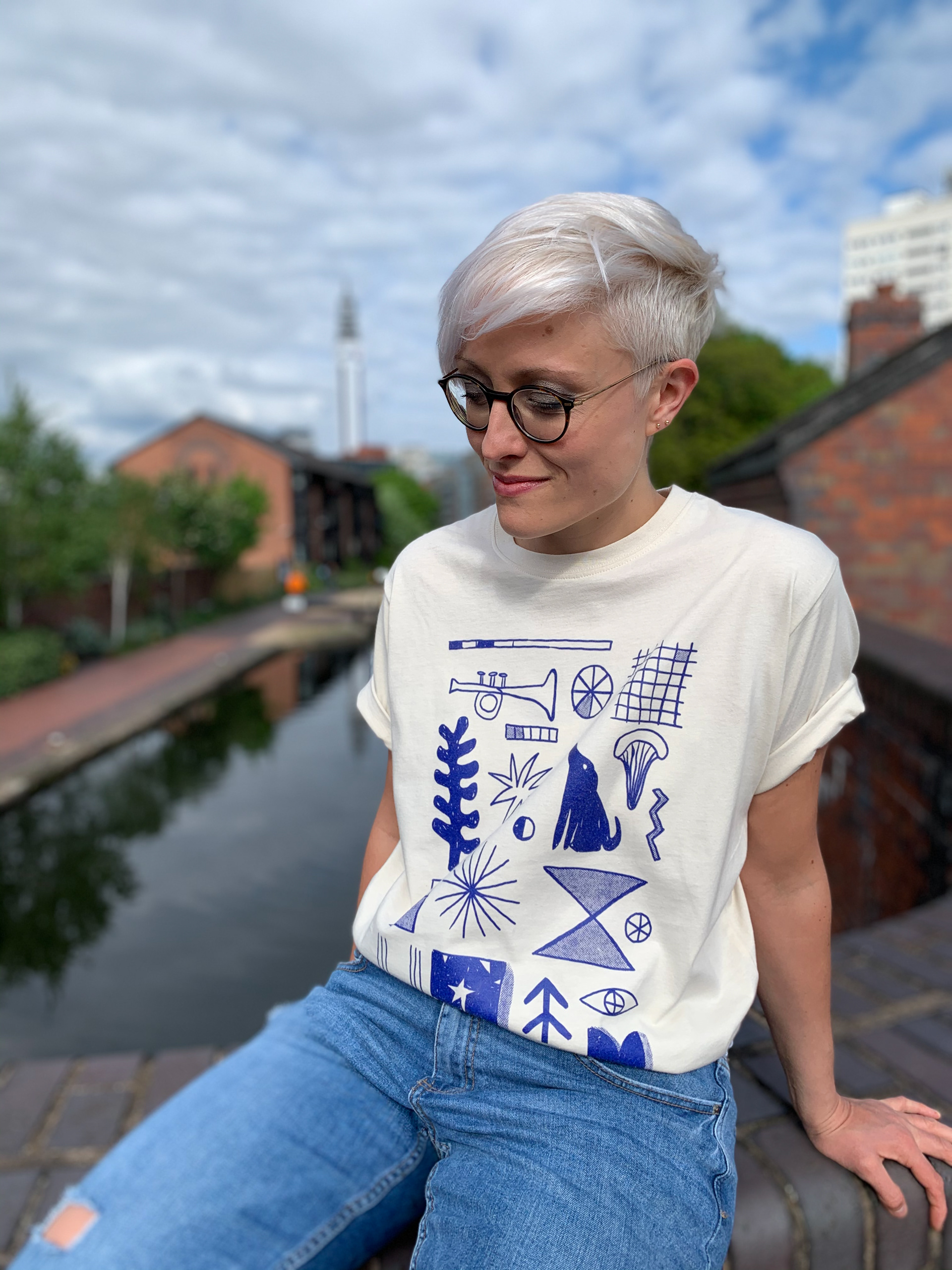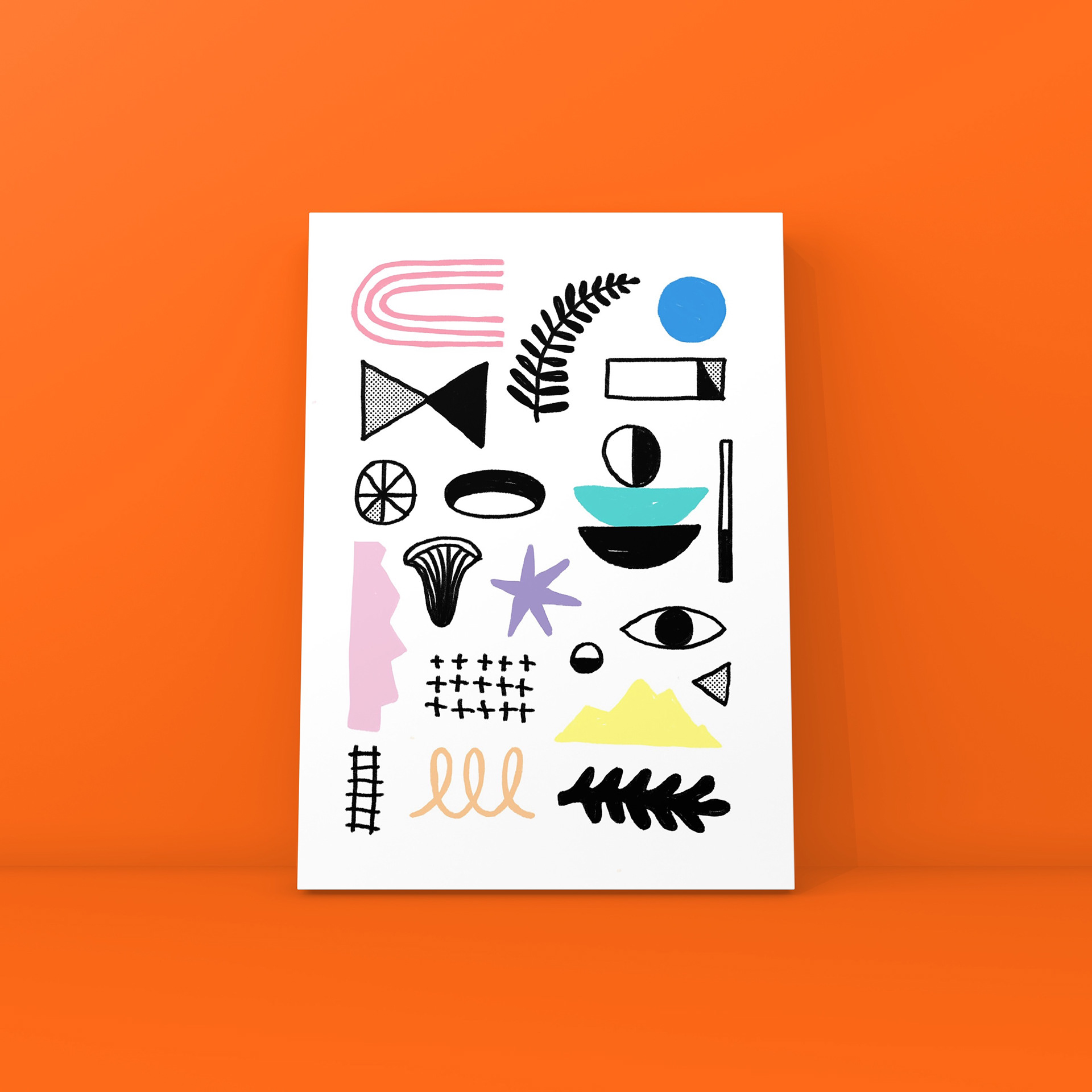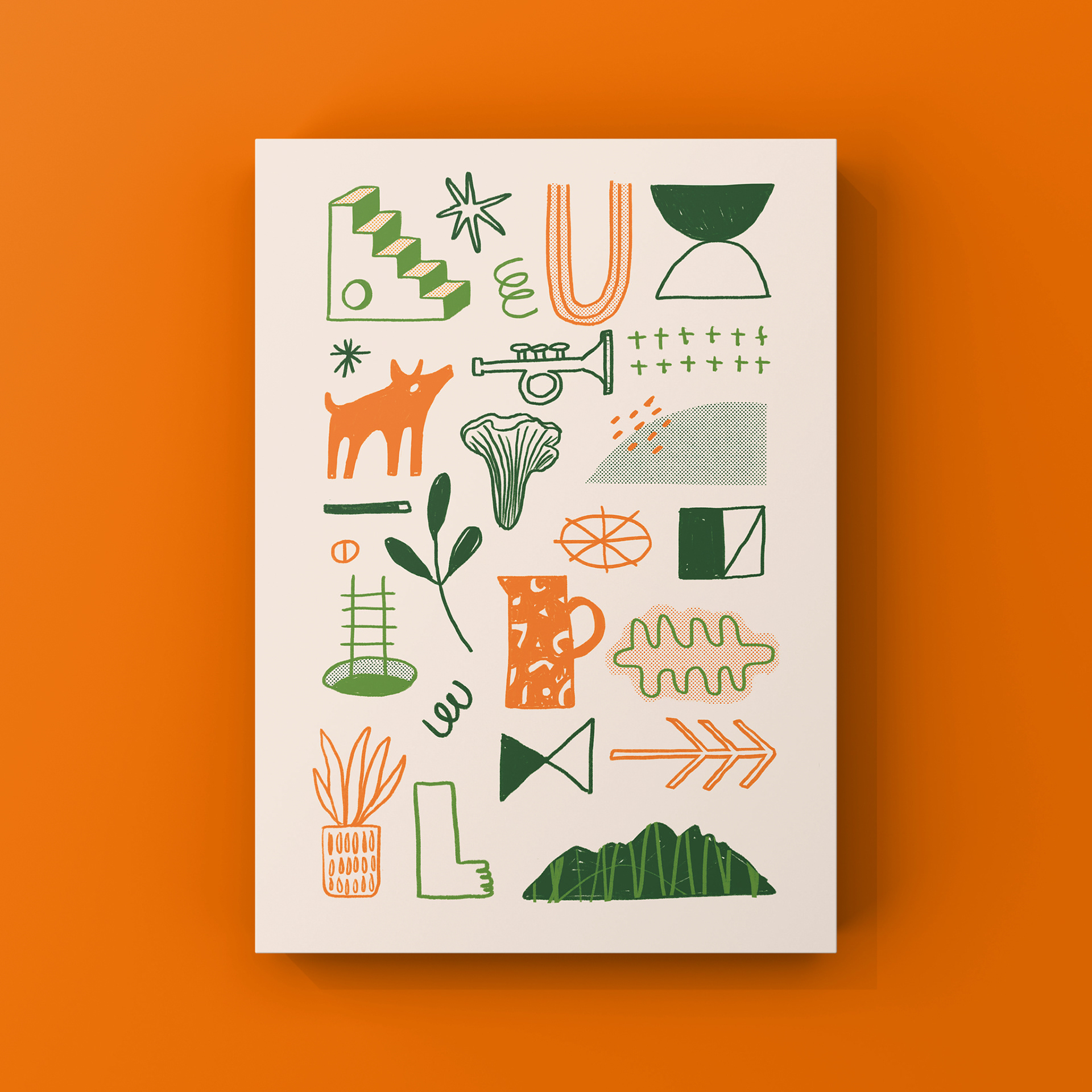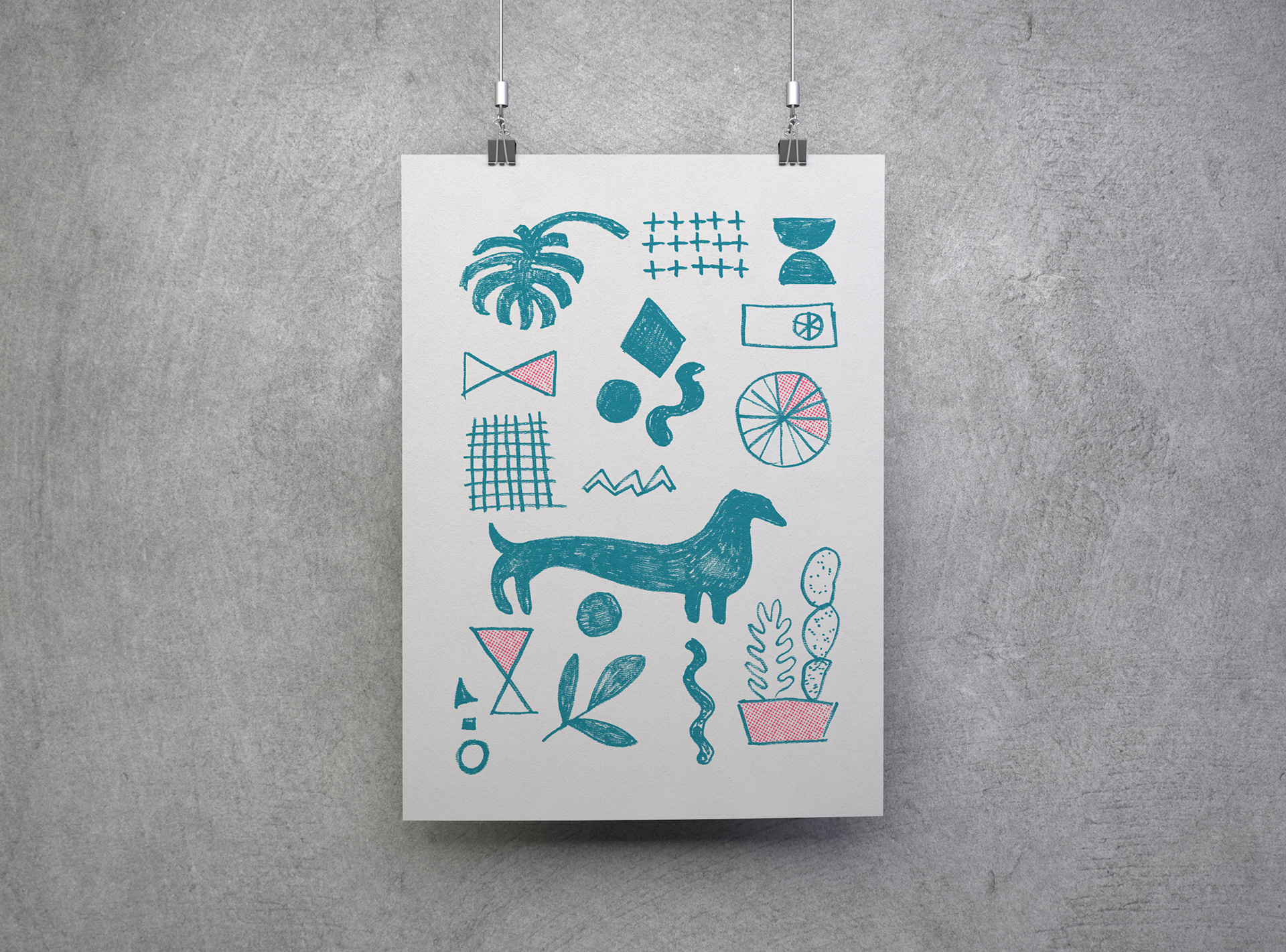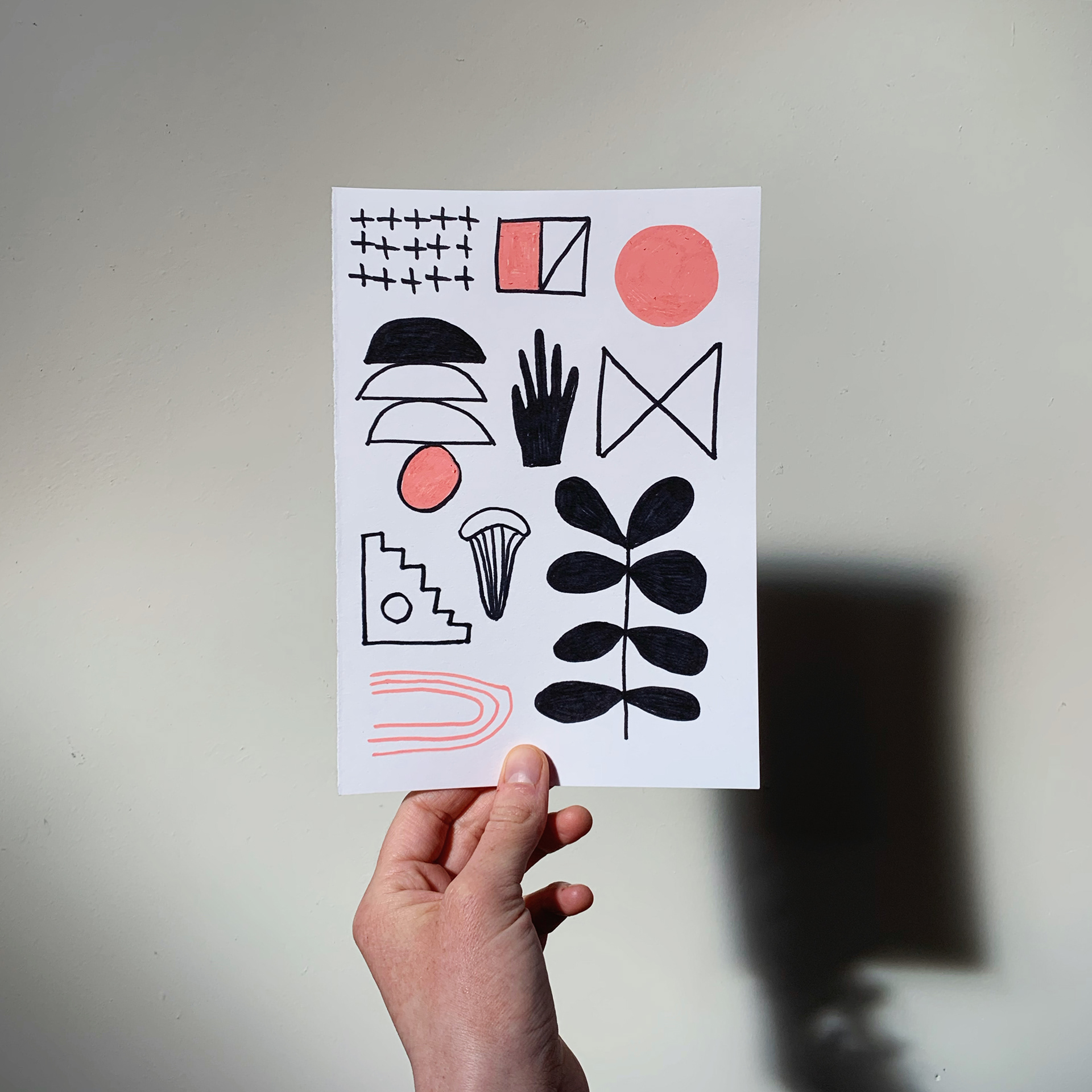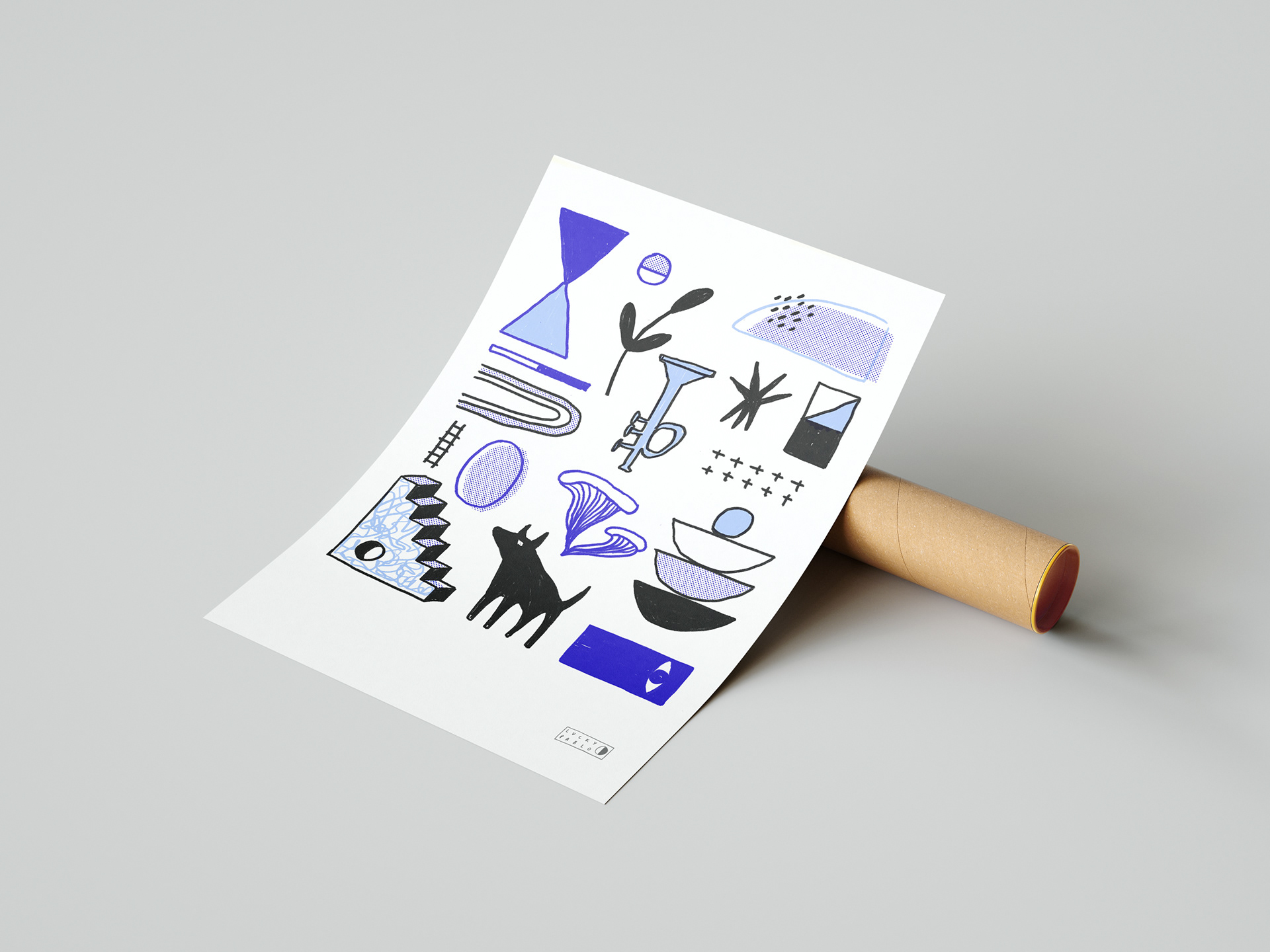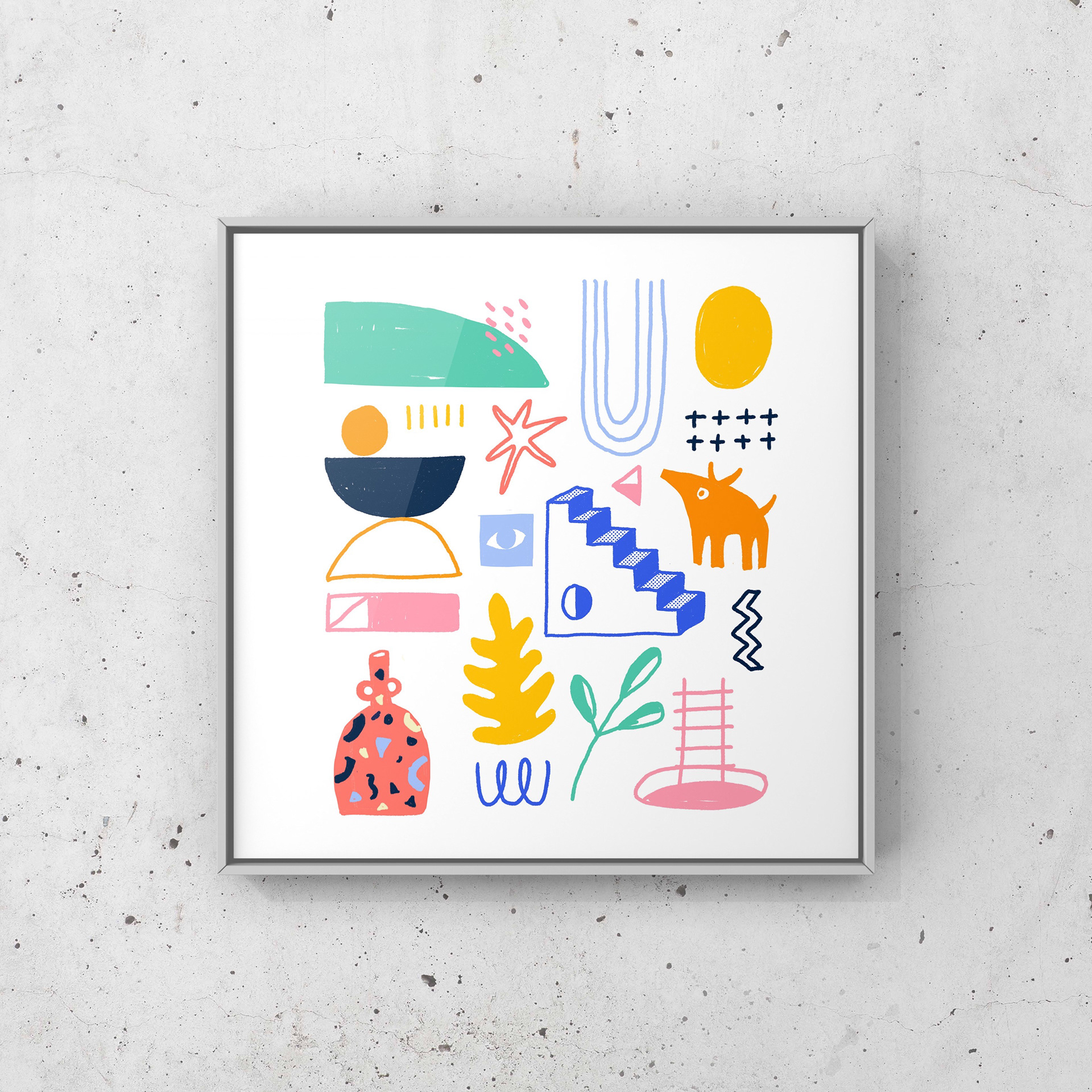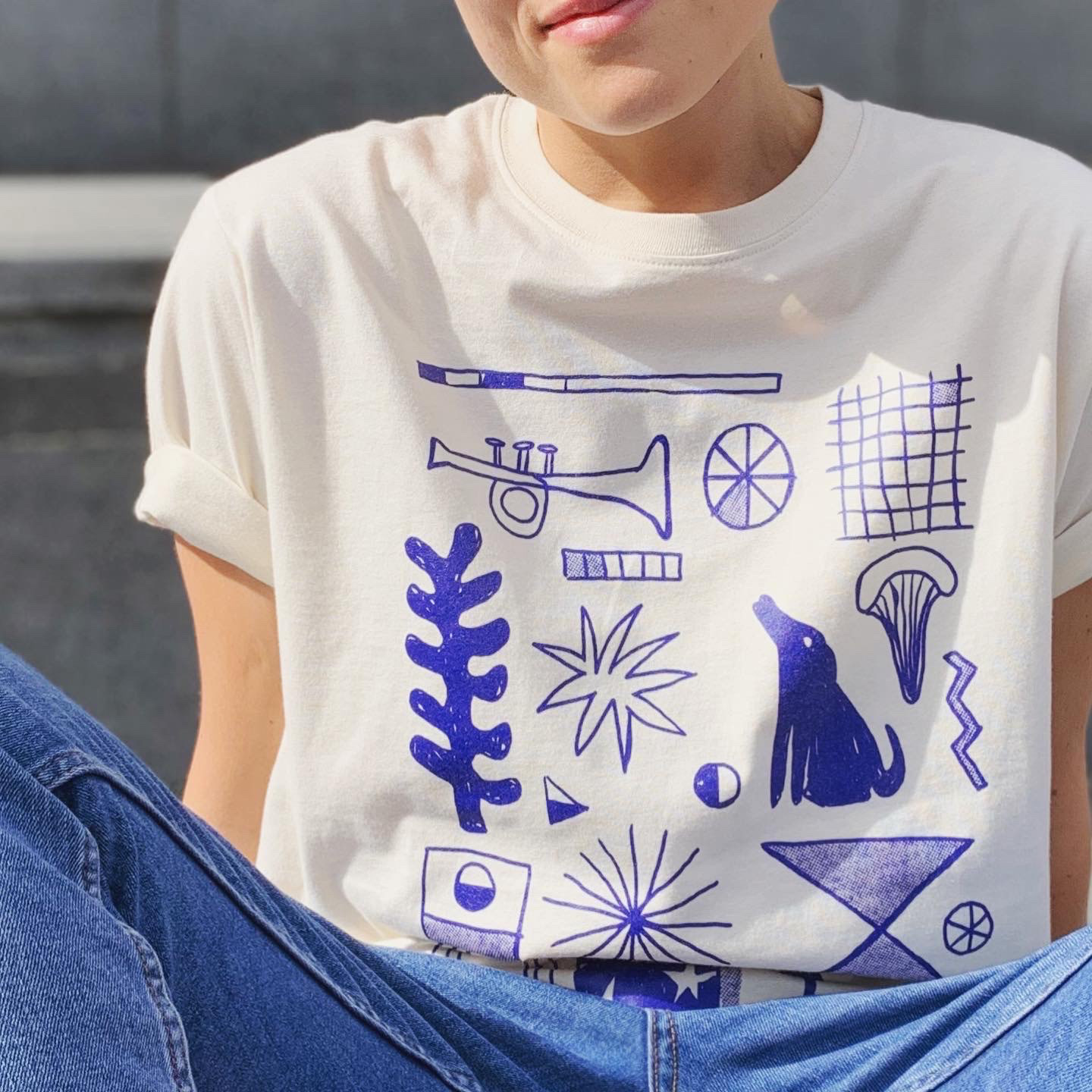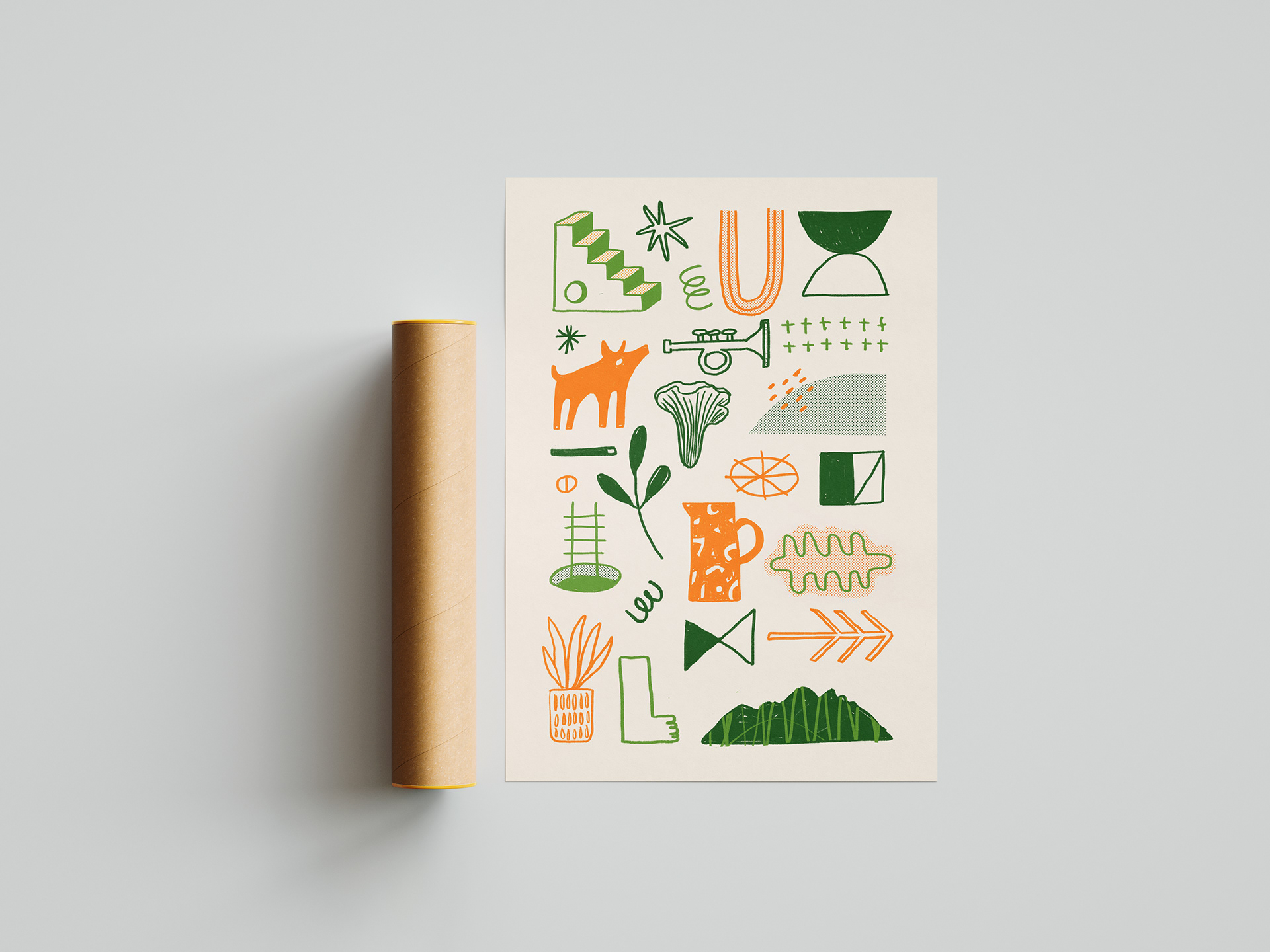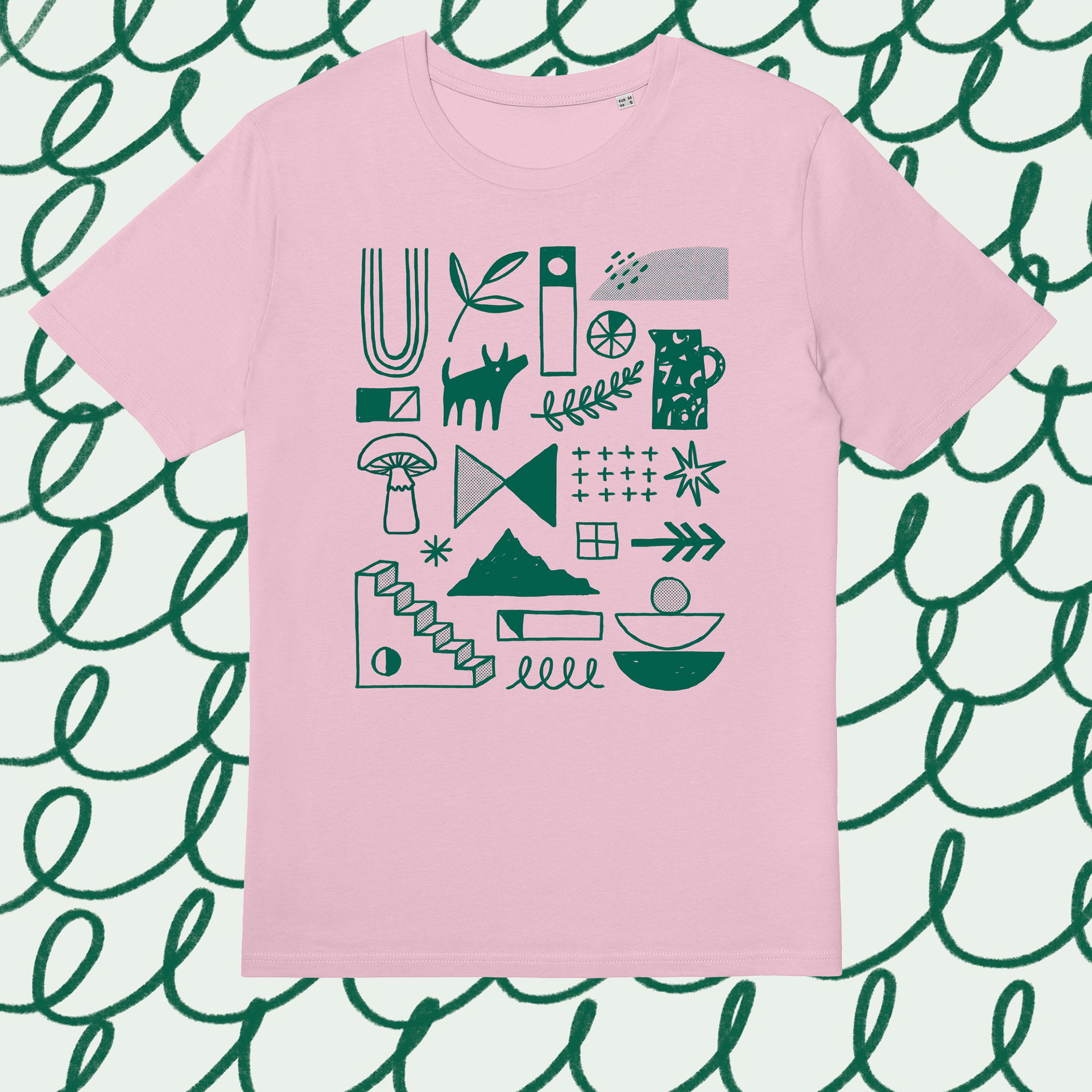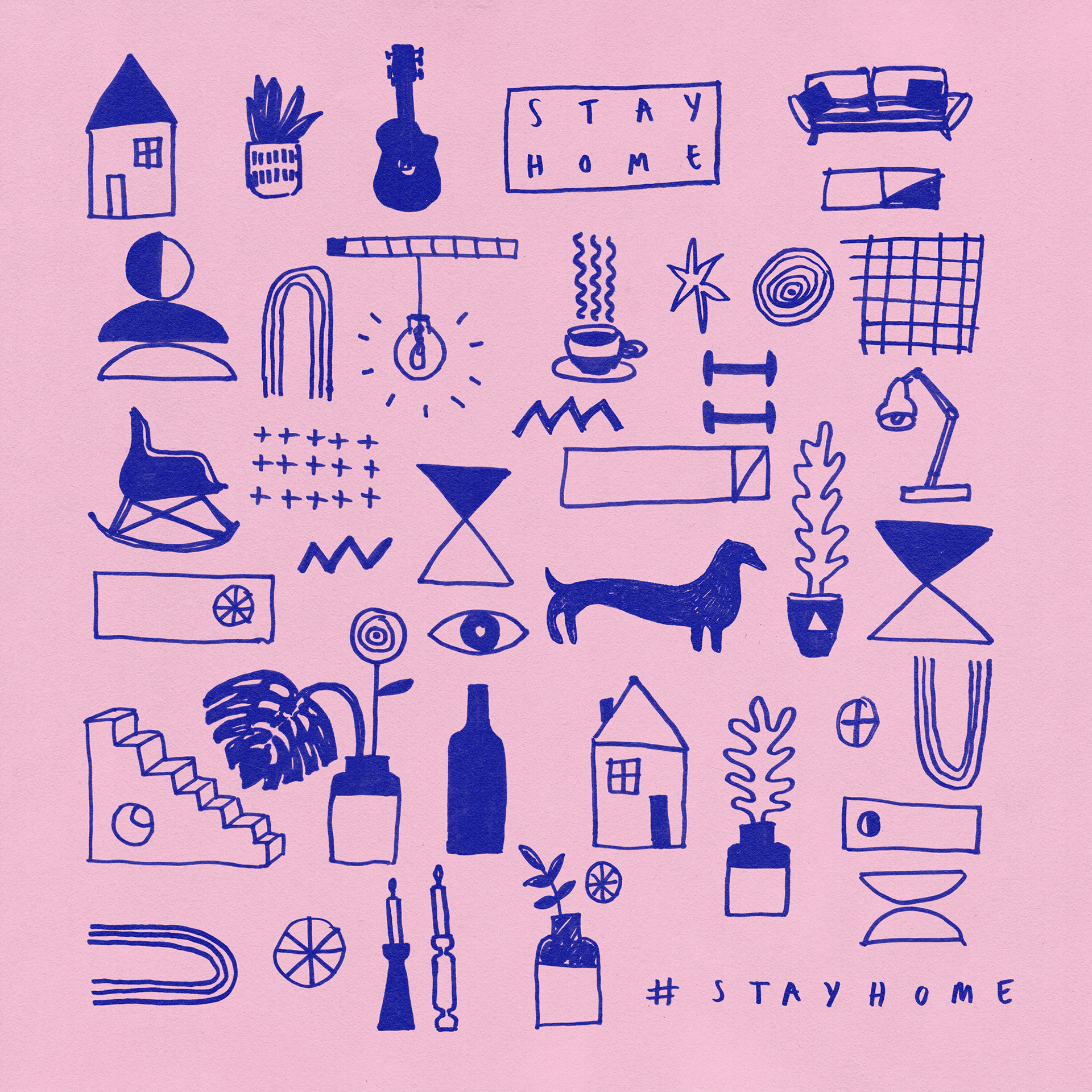 Lucky Pablo is a collaborative project with my partner Ally Standing.

Around the time when lockdown started, and the news and social media was getting seriously weird, we spent hours one night drawing. Music on loud, fresh Sharpies on hand, and a pile of cartridge paper folded in half - plus a beer or two - we doodled compulsively until the table was covered in paper. Symbols, shapes, grids; there was something almost primordial about the forms we were summoning. There was no plan to the layout - just a strange and slightly trancelike focus and a cathartic release of drawing and drawing. 
After that night, we kept returning to the same playful doodles, and they had the same uplifting effect. We soon decided to give this new project a name, and so, Lucky Pablo was born. Since then, we have done literally hundreds of drawings, in a range of traditional and digital media. We have given away a stack of drawings and we have run two Tshirt campaigns on Everpress. 
As I'm sure it is for everyone who have spent this period of lockdown infected with a new creative drive, It's been a relief to be able to channel the negative energy into something calming and meditative in process, and positive and uplifting in outcome. There seems to be an outpouring of creativity in general at the moment; as is often the case in times of crisis. We hope that our images can offer a visual pick-me-up; a playful and simple moment in a complicated world.